Atlanta- Maroon 5 will be the main headline for the Half Time Show during Super Bowl 53. There has been a lot of backlash with the group performing in Atlanta because they are not an Atlanta based group, but they have decided to block out the noise and give a great performance for their fans, as well as being a great draw for the Half Time Show.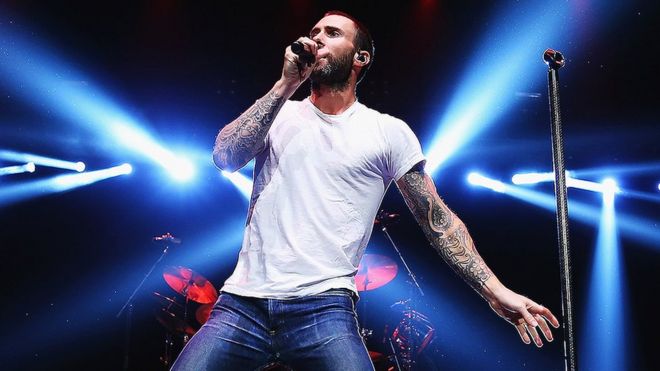 "You can get bogged down by those things, we're not focusing on the negative now while]being aware, being open, and definitely not ignoring the voices," the keyboardist reveals. "We're blocking out the noise. We're just doing what we do. We look to have a good time."
There have been a lot of artists who have decided that performing for the Half Time Show does not sit right with them, because of Kaepernick and the "Kneeing" situation. There have been a lot of people who agree with the injustice in America and there are some who feels like Kaepernick is disrespecting the military and the flag when he does not stand for the National Anthem.
However, Big Boi from the group Outcast and Travis Scott will be the performing alongside Marron 5.  Both Big Boi and Travis Scott had different perspectives about performing a couple months ago, after a lot of negotiation, both artists will be performing. Travis is an amazing musician, and he has had an amazing year," Morton said of the band's special guests. "Big Boi is Atlanta royalty. I went to Morehouse College so I was in Atlanta during the time when Outkast was really going. It was important for us to have an Atlanta legend a part of this."